Encroachment in water catchment areas in the Western area, has been the main cause of water shortages in Freetown. The massive expansion of Freetown through the Peninsular and other reserved forests, has swept major water catchment leading to the Congo and other reserved dams, thereby creating water crisis in the growing city.
A recent tour undertaken by the Managing Director of Guma Valley Water Company, Maada Kpenge, at Mile 13 off Waterloo, left the Company with no option but to call on government intervention before the nation faces a looming water crisis.
According to the MD, Mile 13 is a major source of water supply to Freetown. But the rapid invasion of water catchment and deforestation in the area by people claiming to have land documents from the Ministry of Lands, has exposed their dam to danger, and it is high time Government stepped up to save the situation.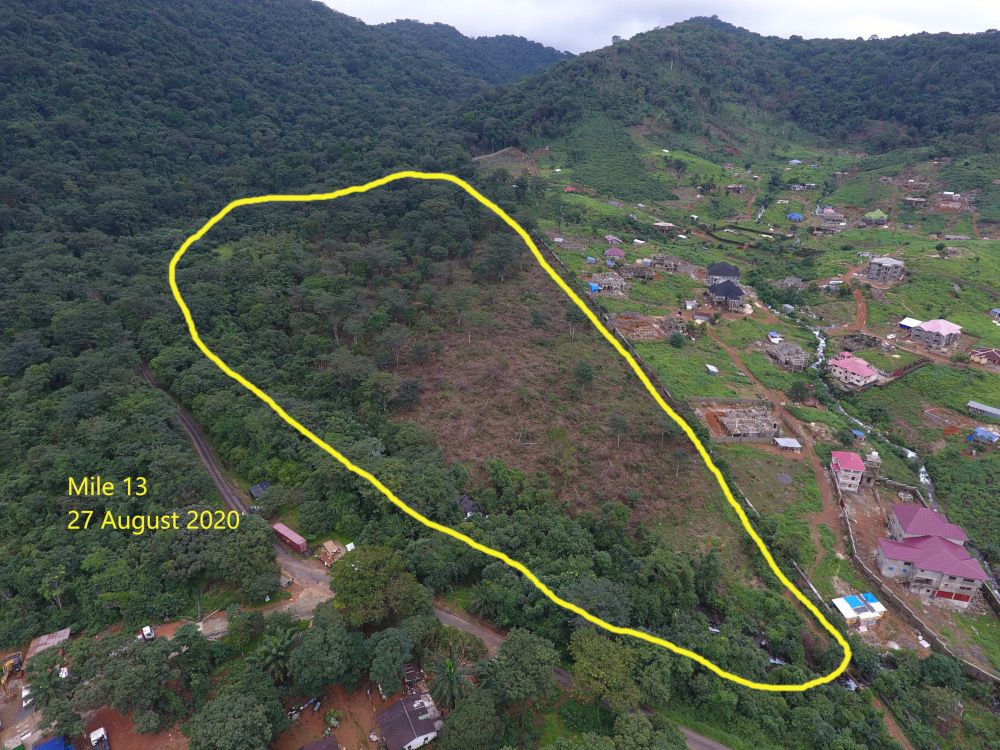 "Guma Valley cannot stop the act without relevant authorities acting together. The National Protected Area Authority's sole mandate is to protect the forest reserve. We also have the Ministry of Lands and Ministry of Agriculture. The Inter-ministerial Committee that was set up few years ago to look into the matter should also treat the situation with seriousness. We all have the power to take direct actions. We cannot go there physically to fight but to engage the necessary authorities to work together. We have been stopping people at the detriment of our personnel, but that has not stopped them invading our catchment areas," he said.
Mr. Kpenge showed an image of Mile 13 in February 2019 which was all green. But now, it has been completely wiped out by encroachers with buildings and construction works ongoing.

The Estate Manager, Guma Valley Water Company, Amadu Kamara, said that there are seven rivers that are connected to their Mile 13 dam, but the felling of trees and the destruction of water catchment areas, have the potential to affect water supply to the dam.
Most of the encroachers he said acquired land documents from the Ministry of Lands recently while they have acquired those places since 1967.
News 24 publication