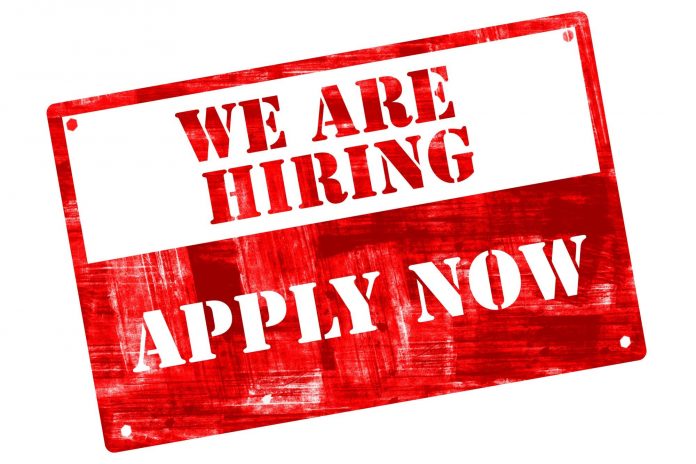 VACANCY NOTICE
INDEPENDENT MEDIA COMMISSION
The Independent Media Commission was established by an Act of Parliament in 2000 as amended in 2006 and 2007 repealed and replaced by the IMC 2020 Act, to provide for the registration and regulation of mass media institutions in Sierra Leone licensing  institutions engaged in radio, television or direct to home digital satellite service broadcasting and registration of persons and institutions engaged in the publication of newspapers, magazines  in Sierra Leone and to provide for other related  matters. 
The Commission currently seeks to appoint an Office Assistant – Freetown
Reports to – Administrative Secretary—1 
Qualification and Experience
Applicants should have at least 2 passes at WASSCE including a pass in English from a recognized school with at least three (3) years working experience in a well-established organization.
Motorbike/Driving skill is an added advantage.
Duties and Responsibilities
Provides efficient messenger services focusing on achievement of the following results: Collection and delivery of mail and other materials as required from and to the post office, government agencies and other institutions;Sorting, delivery and pick up of mail from various offices on the premises at regular intervals. Maintenance of records as required;Packaging packing of material received for dispatch; labeling, inserting material in envelopes and franking outgoing mail;Photocopying and duplicating services;Ensuring that tea, water and refreshments are served and provided to the management staff and official meetings as requested;Assist in the loading, unloading and movement of furniture, equipment and cargo office supplies; Remain flexible and work additional hours when required;     Other duties as required. Provides efficient organization and cleaning servicesKeeping clean the offices, kitchen, corridors, restroom, and workshop venue and the office environment at all the times; Paying attention and ensuring hygienic standard of sanitary facilities at all the times; Keeps office room floors, surfaces, furniture, walls, doors, windows, carpets clean and hygienic; Maintaining the organization of paper, documents, and clean desks and offices;Supporting office hospitality in the presence of guests.   AGE Applicants must be between 20 and 40 years.    All applicants for the above positions should forward their applications and updated Curriculum Vitae including all relevant qualification(s) and the names of three (3) referees to:   The Executive Secretary Independent Media Commission 3rd Floor, Kissy House 54 Siaka Stevens Street Freetown.   The IMC offers equal opportunities to both male and female applicants. Closing date for the receipt of application is 16th August, 2021.   Women are encouraged to apply. Only short listed candidates will be contacted.  
Job Features
Job Category
Administration
Required languages:
English
Fields of study:
least 2 passes at WASSCE including a pass in English