Through its unwavering desire to ensure that its directly impacted communities are well taken care off, Kingho Mining Company Limited a subsidiary of Leone Rock Metal Group, has on Thursday 8th September 2022, disclosed to residents of the relocated communities of Foria, Wondugu and Ferengbeya that 10% of the over 5.3 billion old Leones 2021 CDA fund has been disbursed to roll out key social and livelihood programmes in the three communities.
The over 530 million old Leones (now five hundred and thirty thousand New Leones) was assigned specifically to the three communities, who will setup a committee that will handle the proper and transparent utilization of that fund.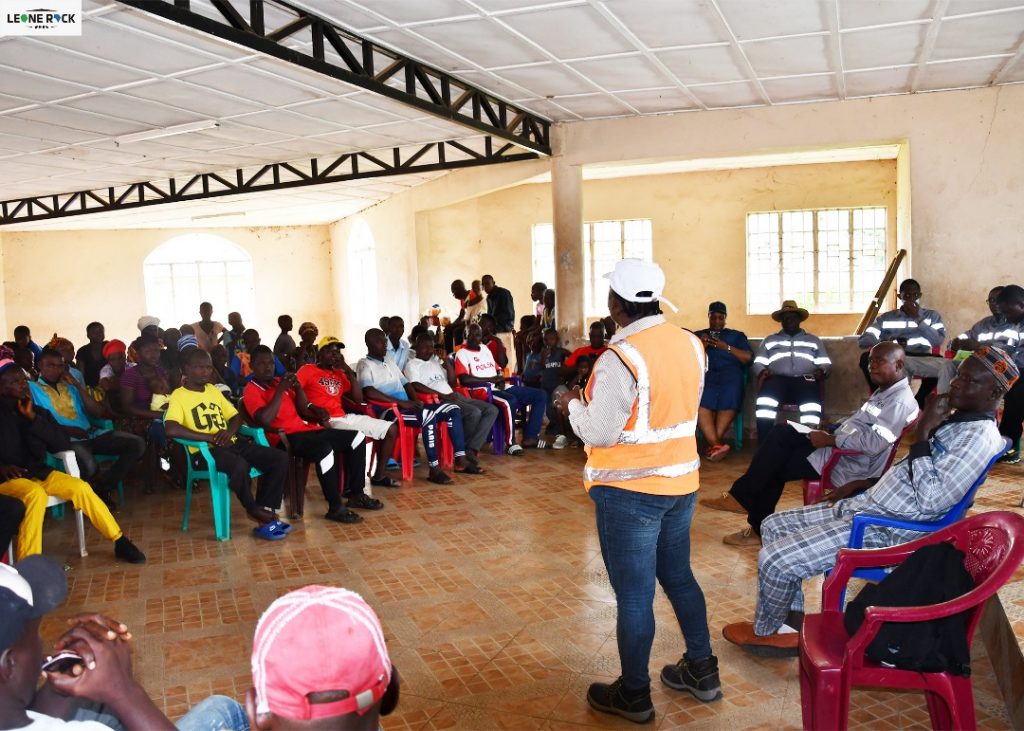 During the event, Section Chief of Ferengbeya, Ibrahim S. Kargbo thanked the management of LRMG for its developmental strides and promised to ensure the money is used for the targeted purpose.
The CDA fund was paid by the company to all three mining chiefdoms. The allocation of this 10% was an agreement of all three mining chiefdoms- Sambaia, Dansogoia and Simiria, who disbursed this funds to people of the relocated communities, whose original settlement is where the current mining project is stationed.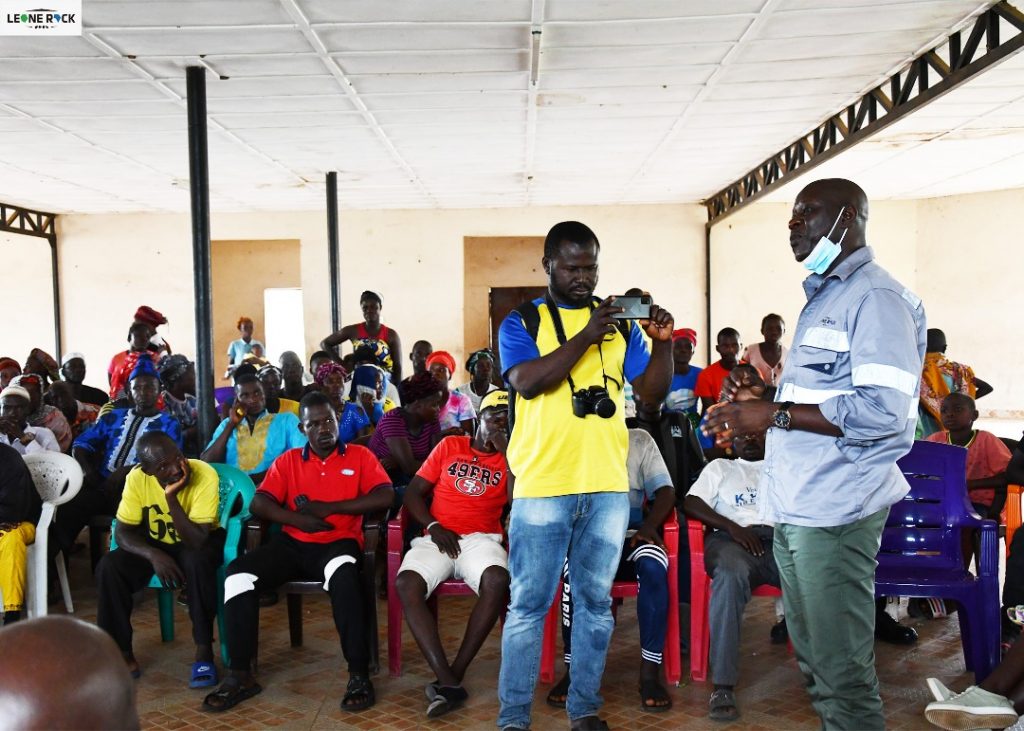 Madam Judith Kosseh outlined some of the challenges raised during their previous engagement but the water has been a huge challenge over the years which the company will now want to solve.
Chief Kaprr from Foria expressed gratitudes for such percentage and stated that this development will go a long way for them and Children yet unborn.
Mr Foray representing youths stated that such fund should be deposited to an independent bank account which can only be accessed by relocated communities.
Salim Sillah Director in the office of the CEO reemphasized that LRMG banked on transparency and rapid community engagement to strengthen trust in our operational communities because anything we say as a company is valid we bank on transparency in our service delivery.
It could be recalled that I n the past, the company had provided support to the relocated communities for women engaged in agricultural activities, and financial support to the outstanding pupils who performed exceptionally in public examinations. Thus, this time around, after several engagements with the relocated community people, the community team has successfully allocated the fund to improve the water supply situation. Hence it is believed that with the joined efforts of all stakeholders, the relocated community will be a better place.
©️PR & Media Unit, LRMG